We Specialize in Color Coordination for ANY Occasion and
Expert Alterations for the Entire Family Including Wedding Gowns
---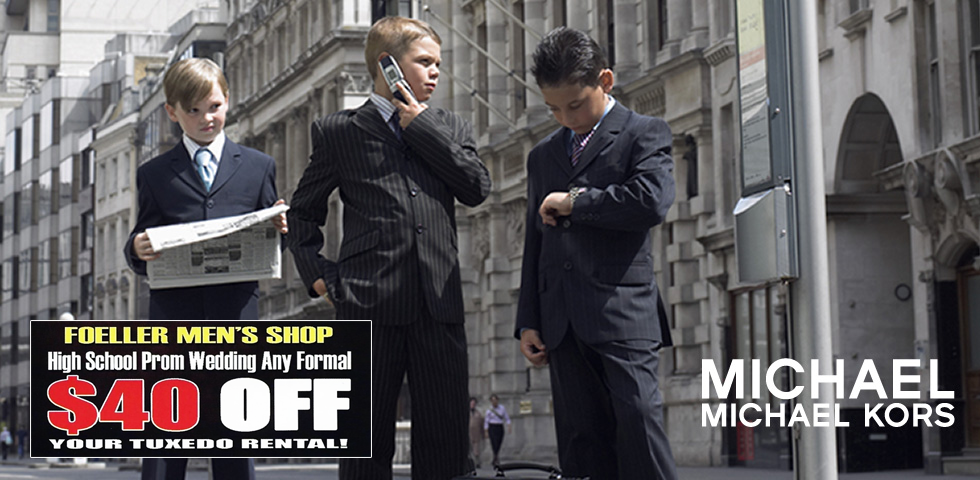 More than Your Average Men's Clothing Store!
The reason Foeller Men's Shop is a cut above the rest is due to our unparalleled commitment to our customers, our personalized and friendly service.
We specialize in Men's Formal and Casual Clothing for all occasions and Alterations. We have everything from t-shirts to tuxedos in boy's sizes from 2-20, men's sizes 34 short to 72 long and Slim-fit.
We always go to great lengths to make sure our customers are satisfied.
---

In a full line of:


Suits | Jeans | Slacks| Shirts

Confidently Shop With Us!

At Foeller's, you will always find the right quality, style and fit that you absolutely love all at affordable prices. Please feel free to peruse our website where you will learn all that Foeller Men's Shop has to offer. Then come to our shop and meet Roy Thompson who will personally take care of all your apparel and measurement needs.

We Staff Expert Tailors!

Store owner, Master Tailor & Expert Stylist Roy Thompson, will always make sure your clothing is altered to fit perfectly. Tailoring services extends to any men's, women's or children's garment.
---
Dress For Success!

A happy customer is an educated customer!

Master Tailor & Expert Stylist Roy Thompson, will educate you on how to wear your attire like a true gentleman.

You will always leave Foeller Men's Shop looking and feeling your best...
Roy guarantees it!
---